This Spring, my partner and I – along with tens of thousands of Americans – were stunned to watch President Donald Trump sign an Executive Order that could jeopardize one of America's greatest assets: our national monuments. From Bears Ears to the Statue of Liberty, our national monuments preserve our natural and cultural treasures.
So we decided to take a leap and help defend our national monuments! Over the course of the next few months, we will be visiting threatened national monuments throughout the West.
We want you to come along for the ride. We hope to meet many of the people who worked together to conserve our national heritage along the way. And we hope that you join us in defending our national monuments by making your voices heard here.
A Monumental Road Trip: Gold Butte National Monument!

In far southeastern Nevada, Gold Butte National Monument preserves a remote and rugged desert landscape. Gold Butte isn't your typical desert though; it has outcroppings of red and pink rock, sculptural red sandstone piles, mountains rising to 8,000 feet, and deep canyons. These features make for a stunning contrast to the desert basin stretching between the Virgin River to Lake Mead.  Scattered throughout the basin and rock formations are amazing reminders of the over 10,000 years of history for the people who have called the area home. There are remnants of indigenous cultures such as agave roasting pits and petroglyphs, and of western settlers, including ghost towns and a small dam. Gold Butte also provides a home to numerous desert species, including the endangered Mojave Desert Tortoise and is an important migratory corridor for mammals. While exploring, we also saw jackrabbits, cottontail rabbits, various lizards and a prairie falcon.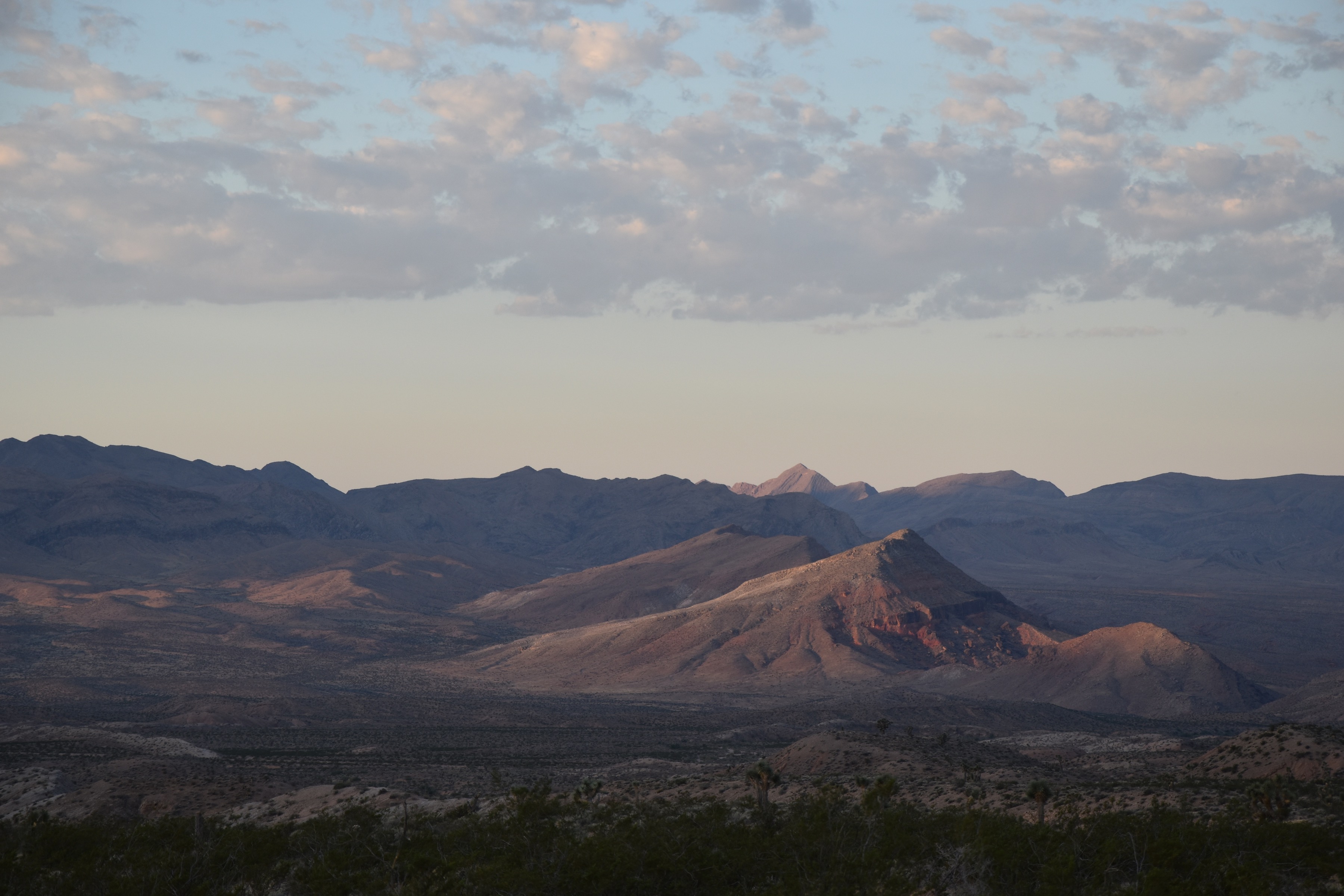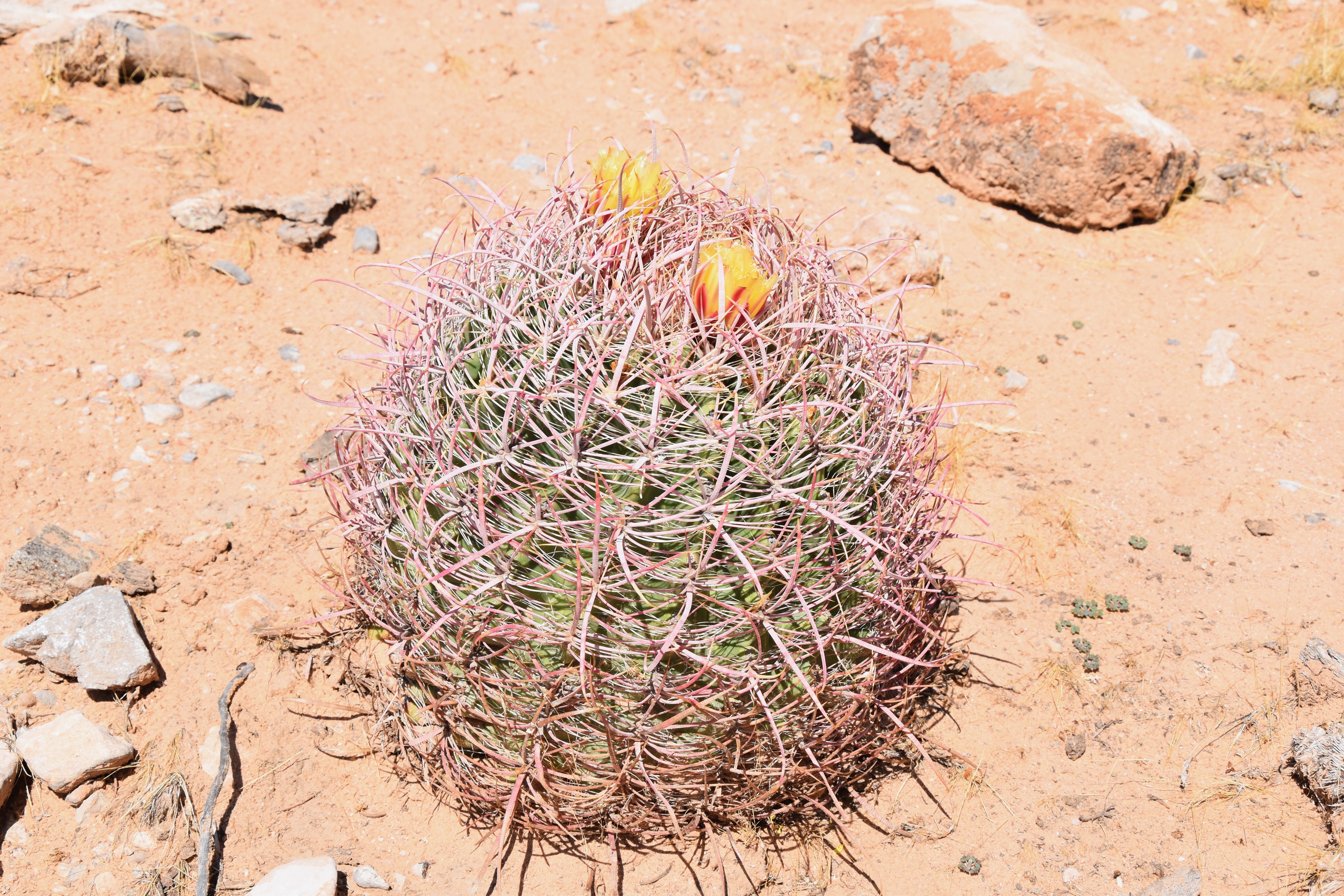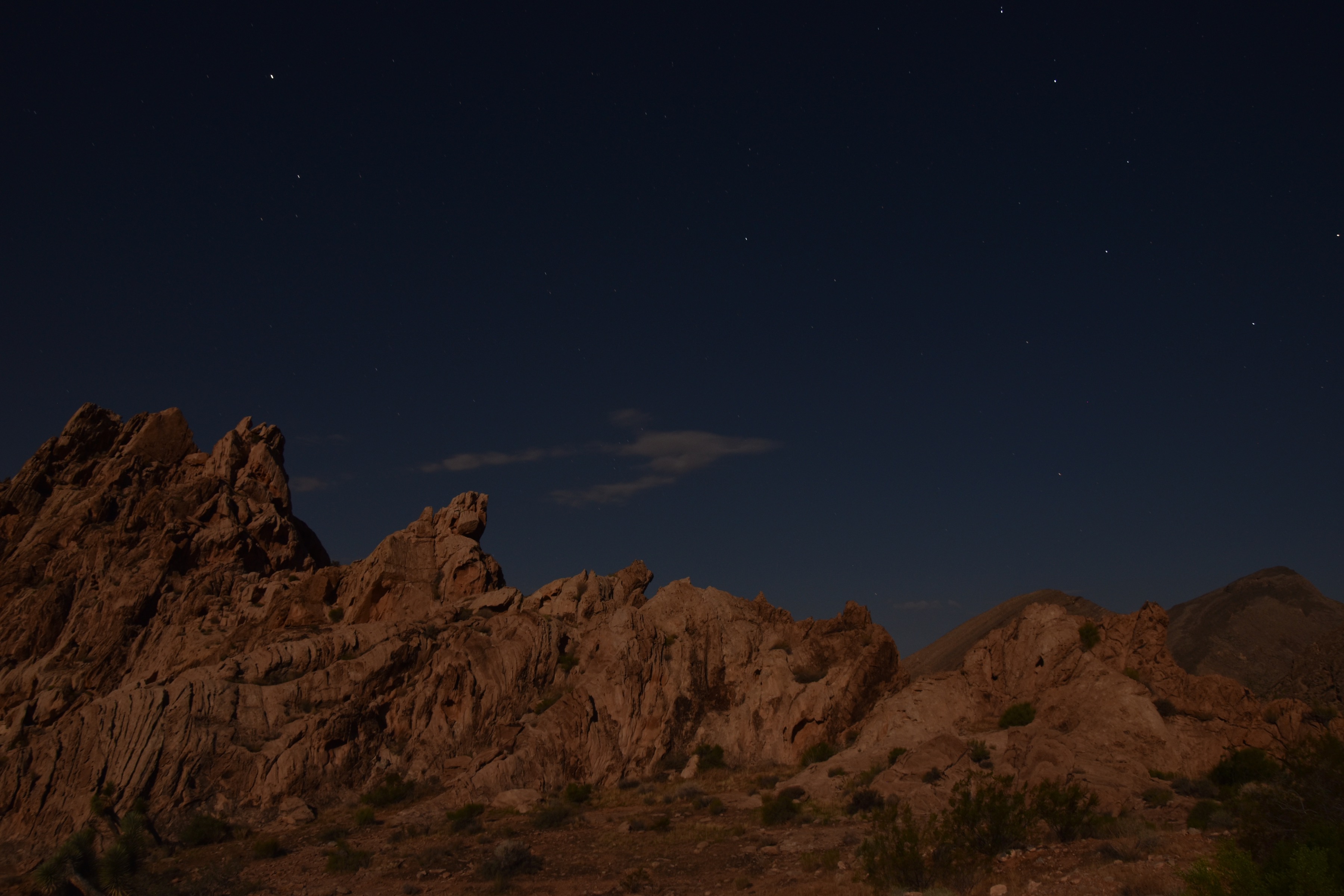 If you head out to Gold Butte, be sure to visit the 21 Goat petroglyph panel and the Falling Man petroglyph. Along the way to Falling Man, you'll pass an ancient agave roasting pit which is hard to make out after years of people driving over it and removing artifacts.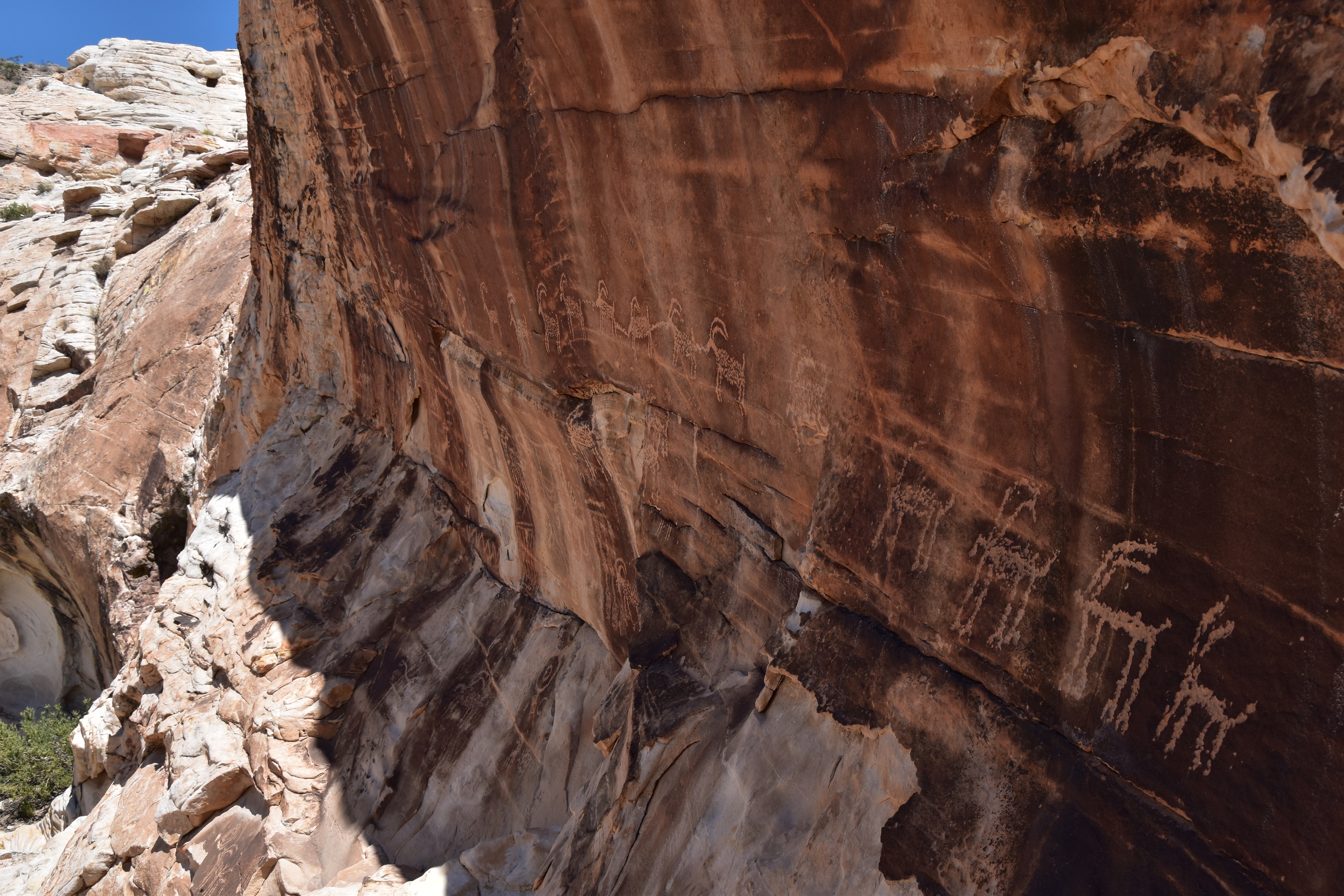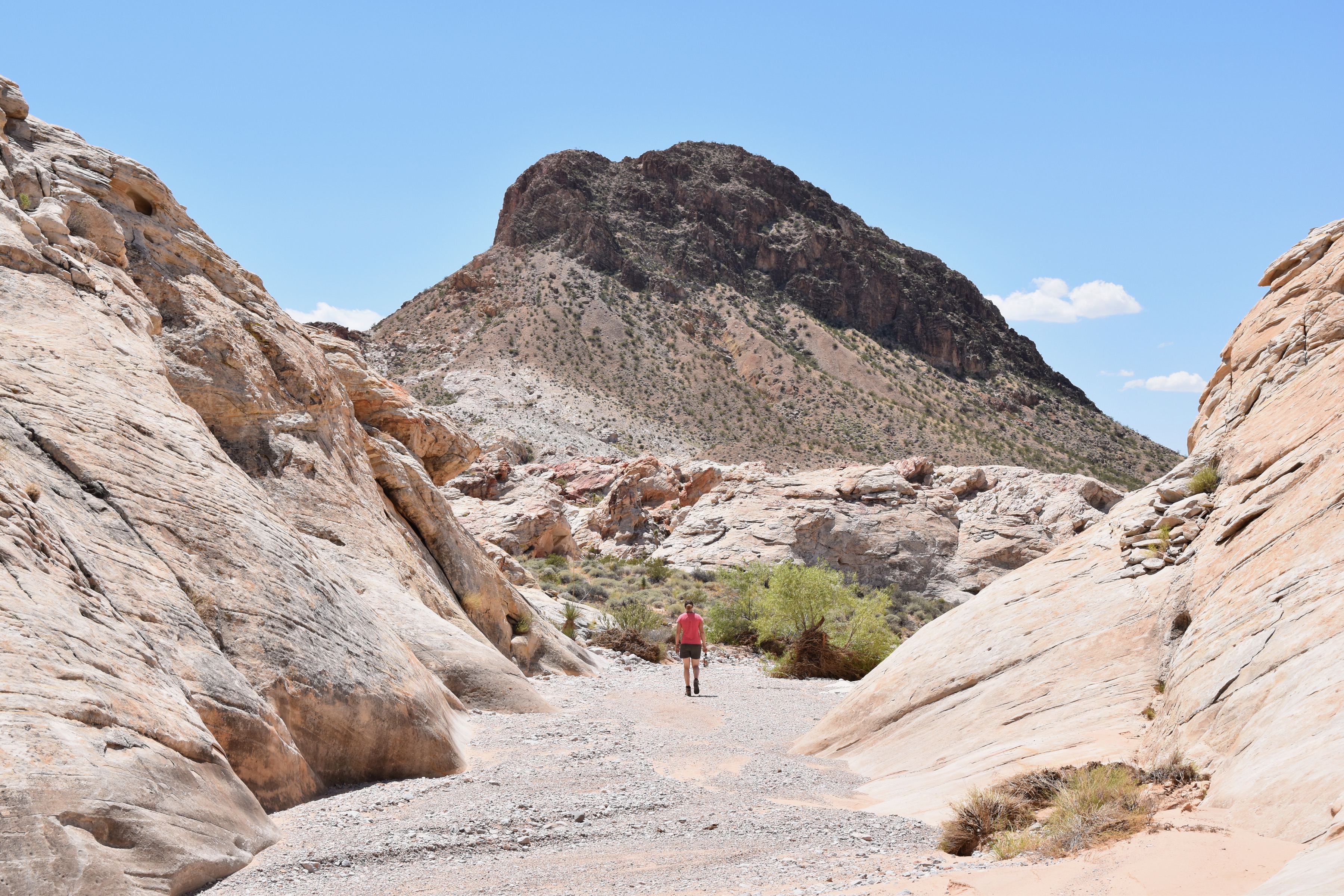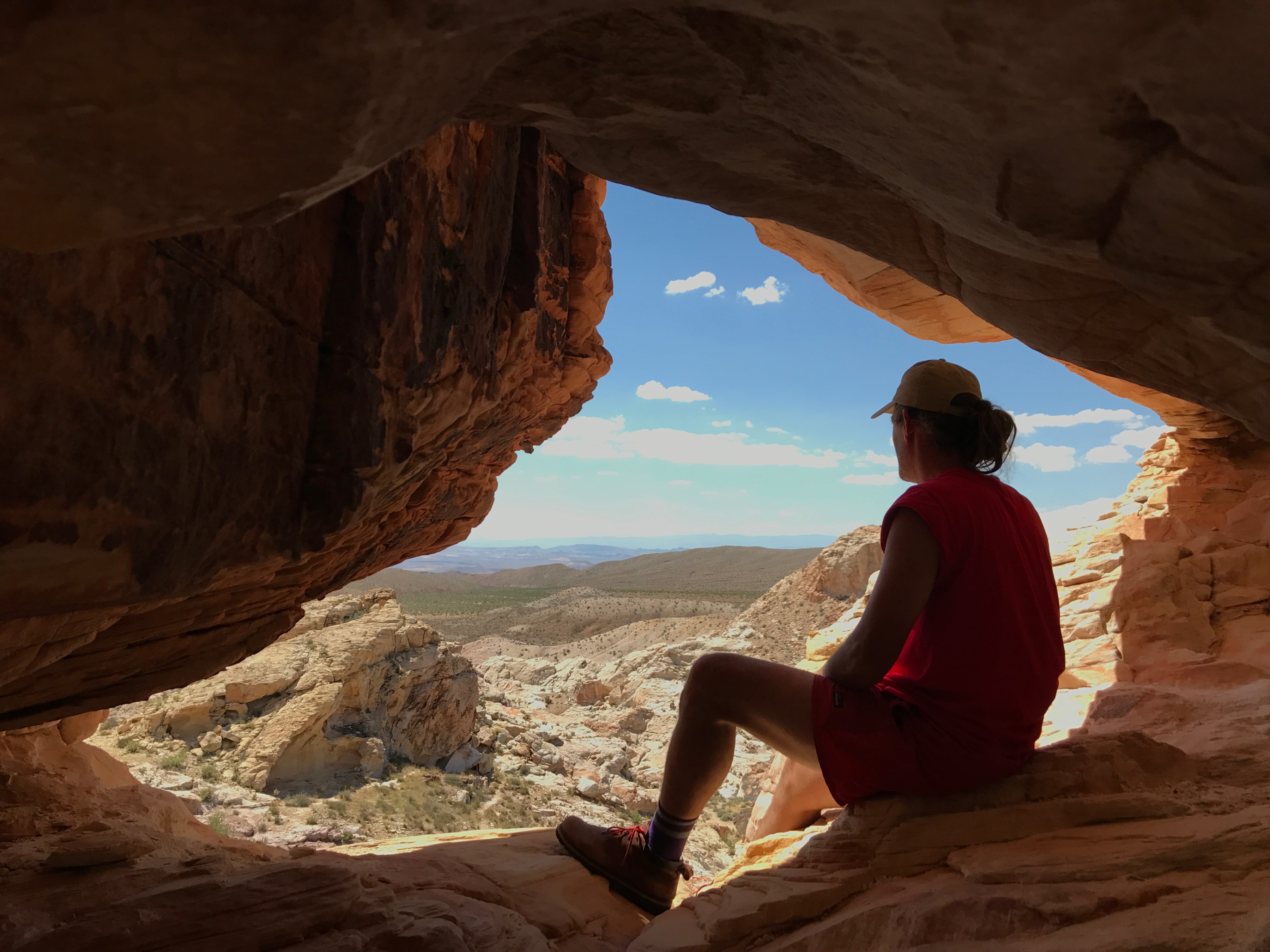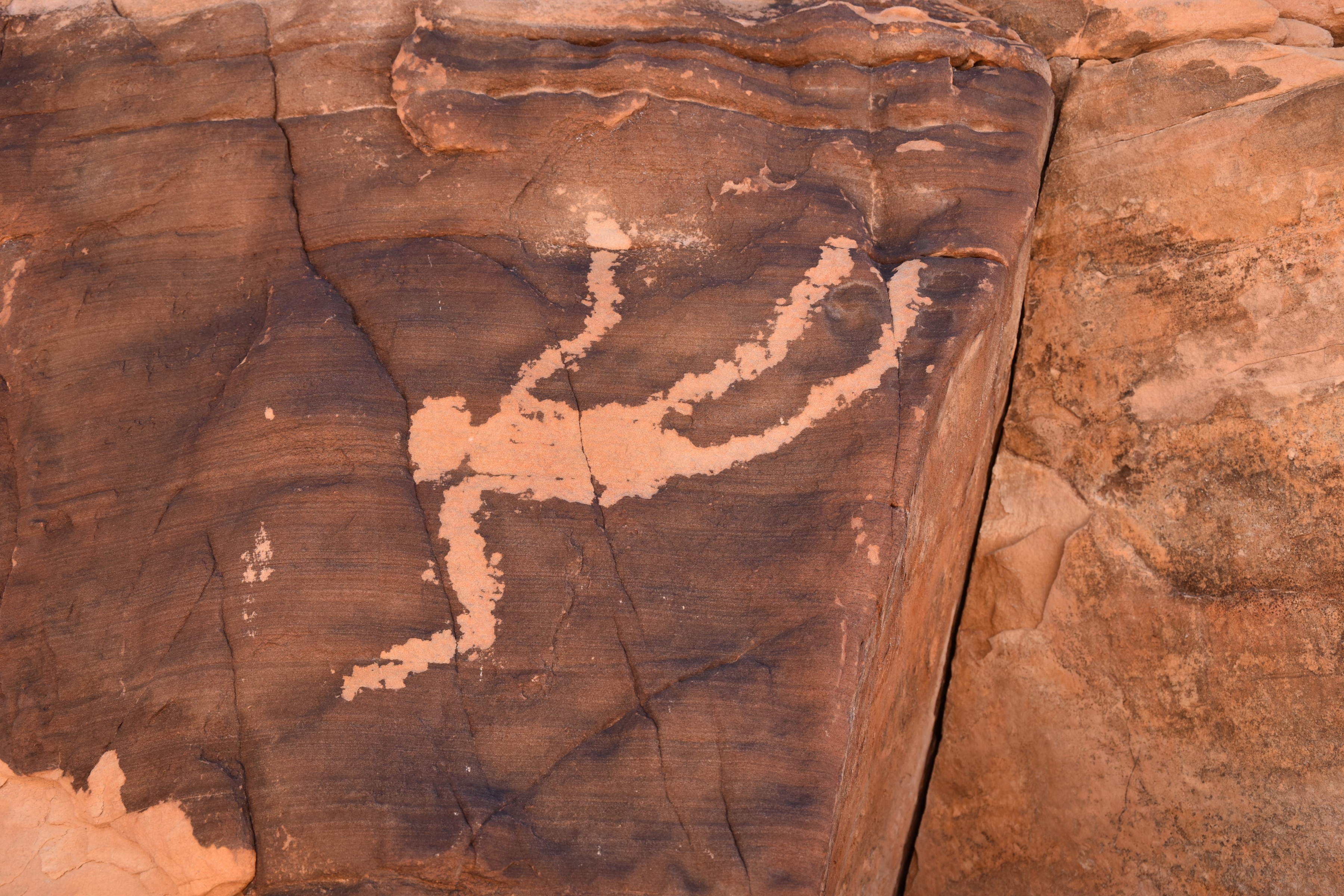 The red sandstone formation known as the Devil's Fire, Little Finland or Hobgoblin's Playground is a sculpture garden in the middle of the desert. The red sandstone has been carved by wind and water to create beautiful and odd rock formations.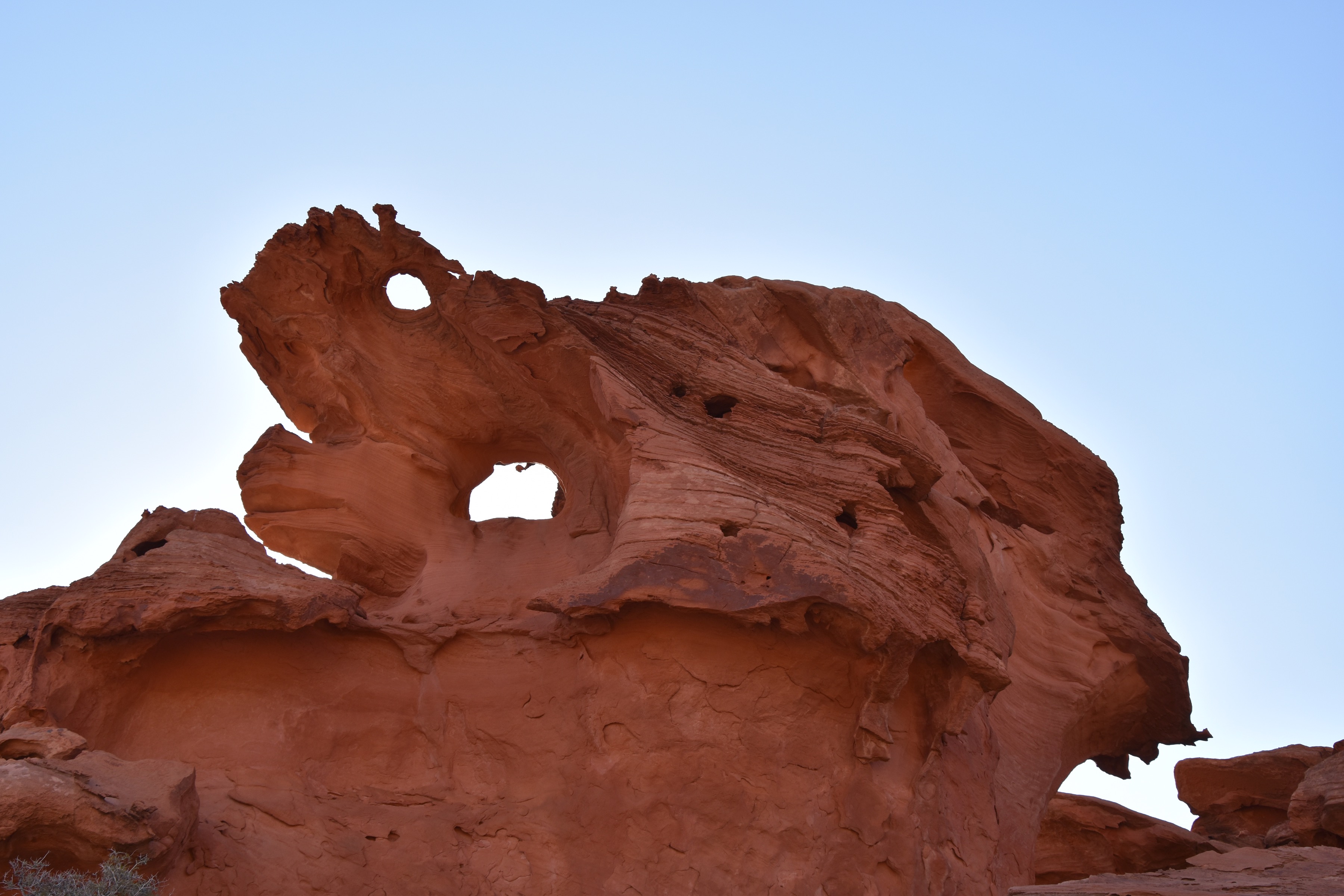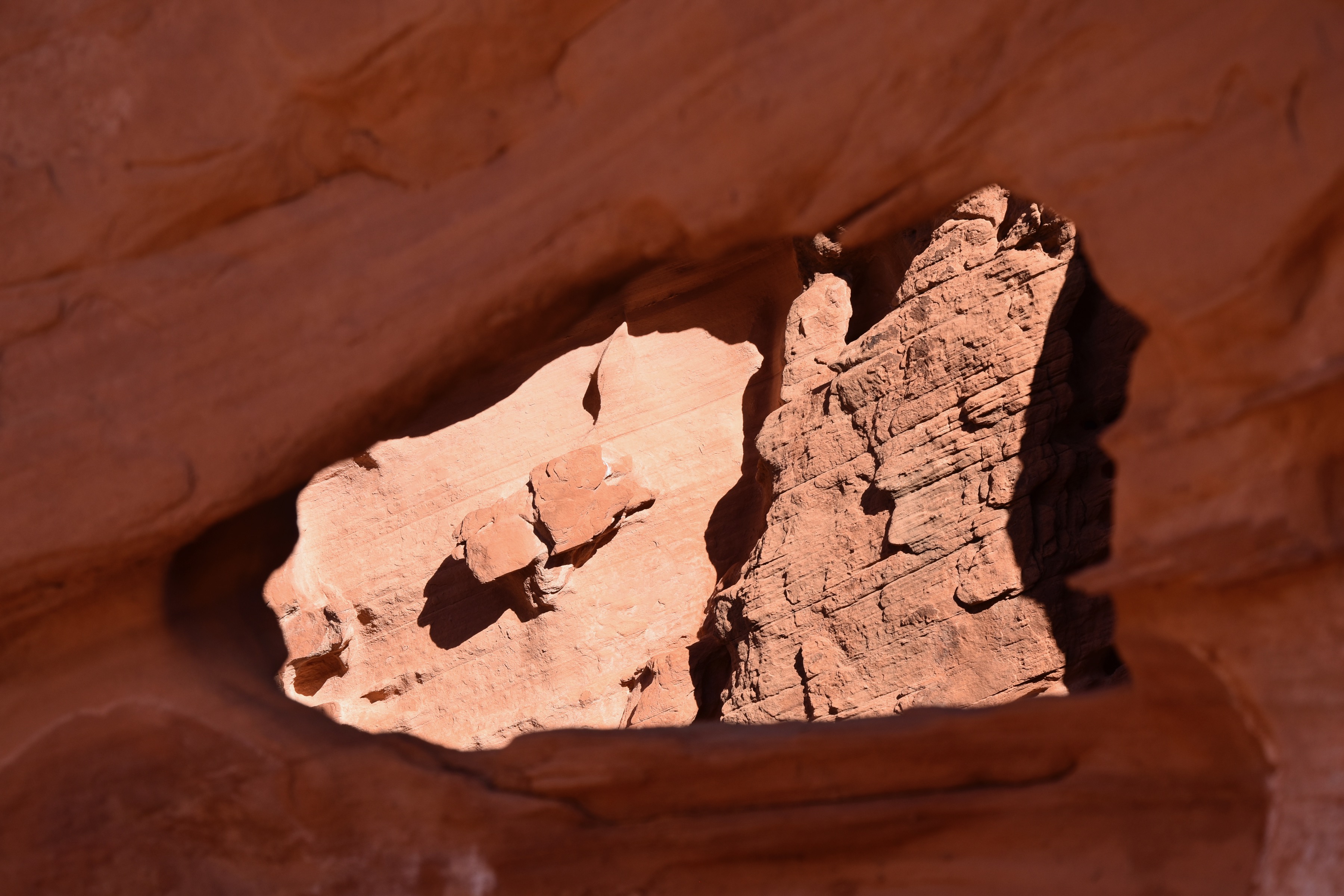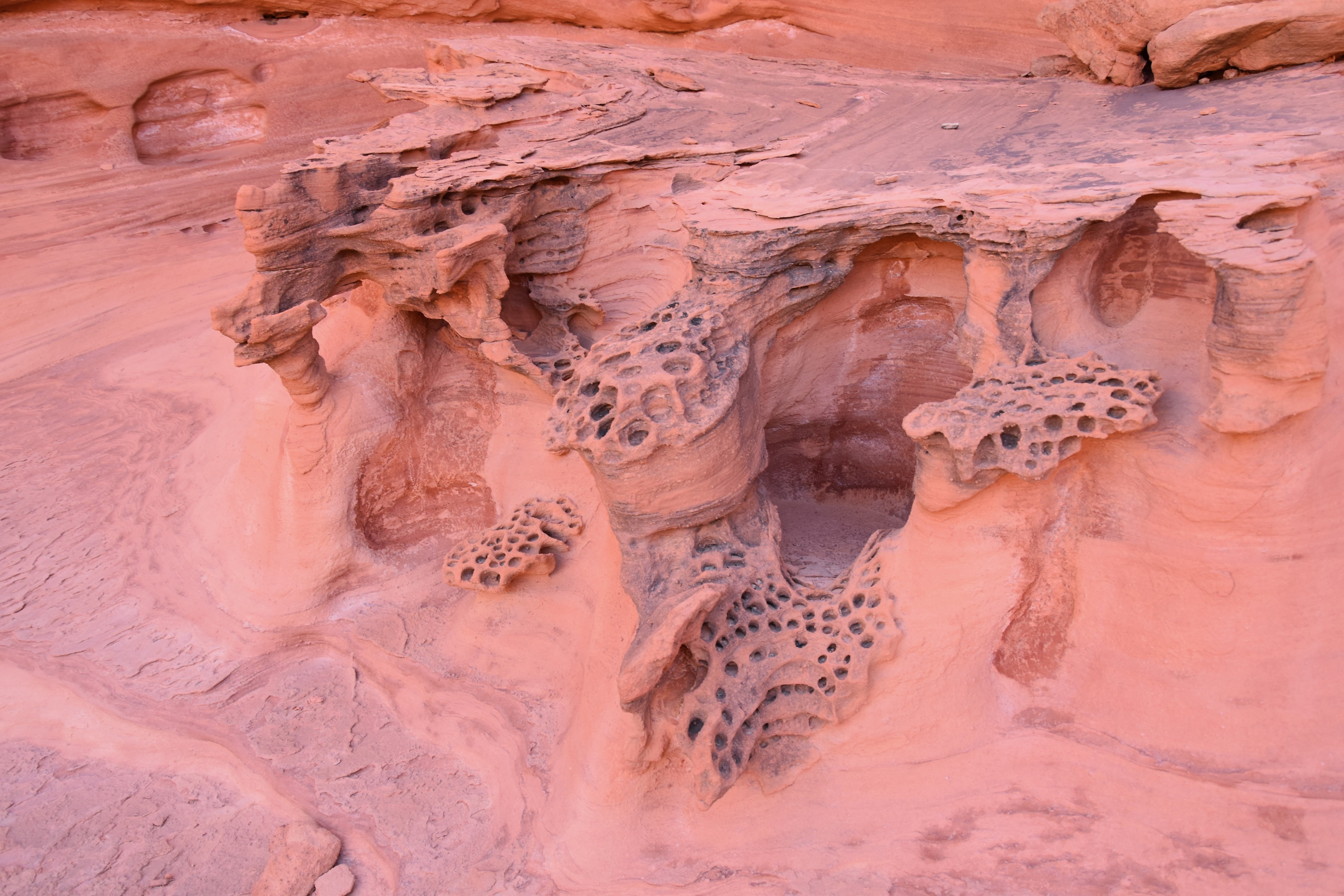 The Devil's Throat is an aptly-named large sinkhole in the middle of the desert.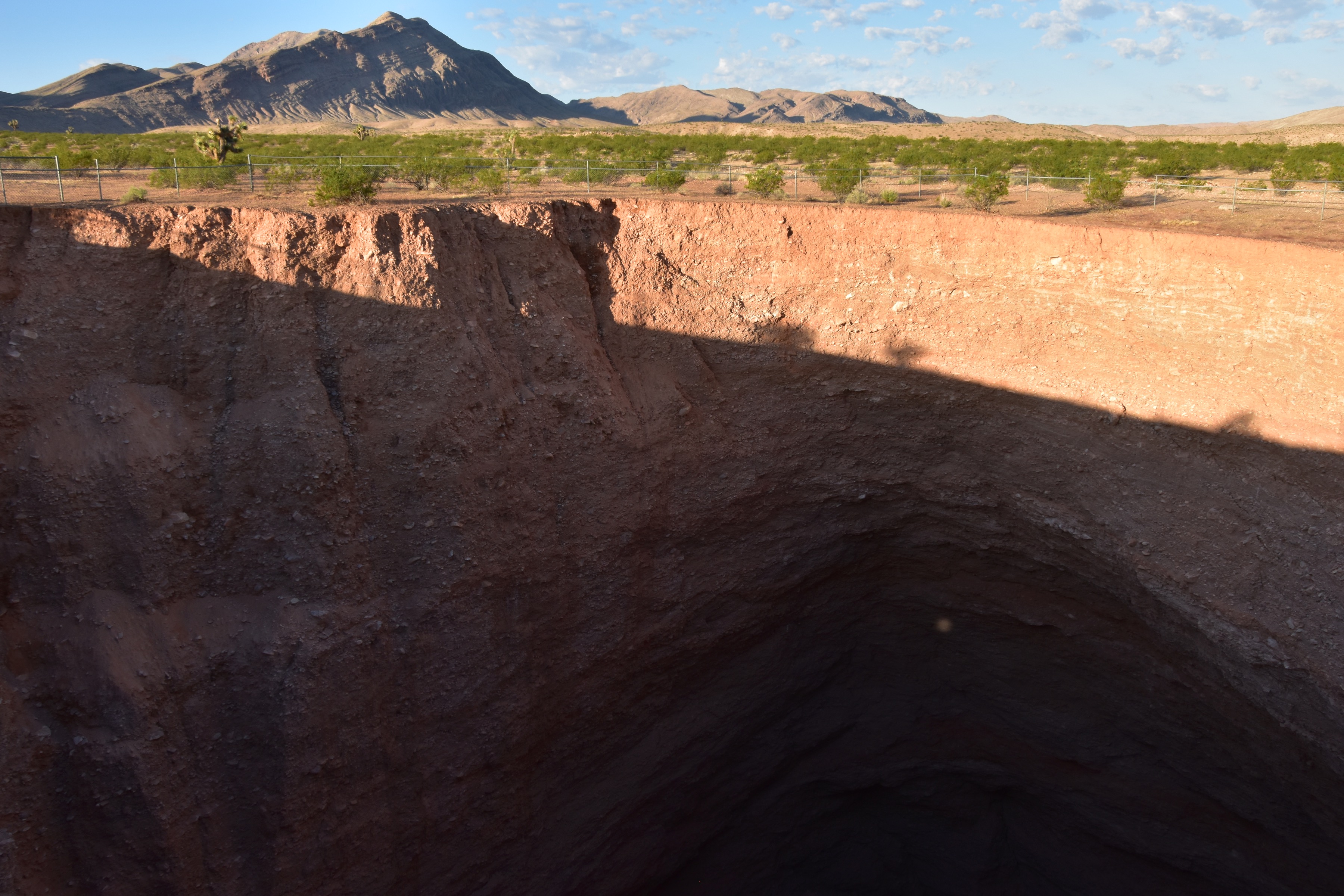 An almost-full moon illuminated the rocks and surrounding desert through the night.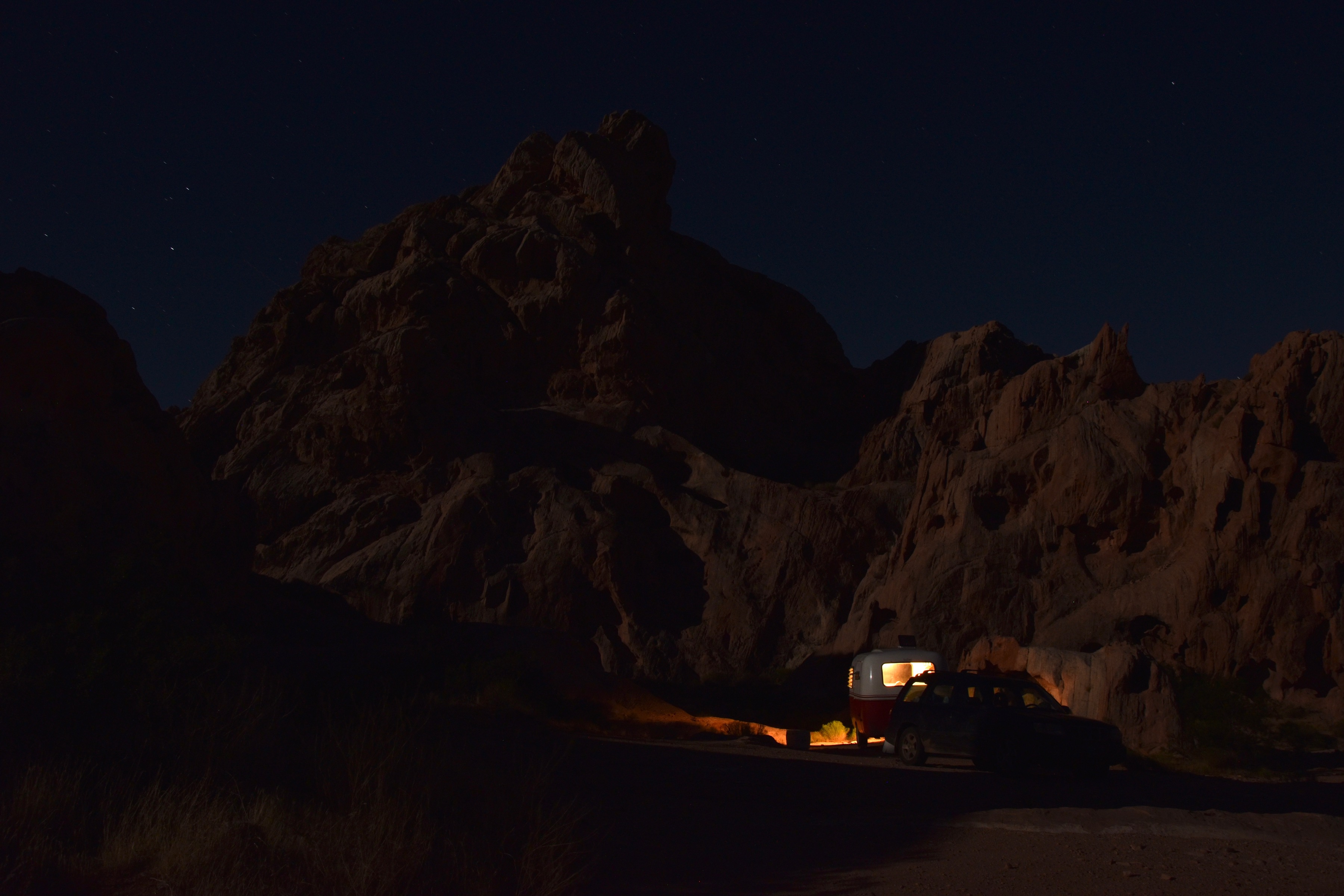 Gold Butte was designated in 2016 by President Obama, and while its designation enjoys widespread support from Nevadans, the monument has some detractors. Interior Secretary Ryan Zinke recently made a short visit to the monument, but he cut short the tour and did not meet with the local elected officials, business and tourism leaders, and other community members who support the monument, including the Moapa Band of Paiutes who hold Gold Butte sacred.
Given the focus of Secretary Zinke's visit, Gold Butte certainly seems under threat. After visiting and seeing the amazing landscape, we stand with Gold Butte!
As we travel onto our next national monument, I urge you to please help preserve this incredible national monument.  Visit here to take action!