This Spring, my partner and I – along with tens of thousands of Americans – were stunned to watch President Donald Trump sign an Executive Order that could jeopardize one of America's greatest assets: our national monuments. From Bears Ears to the Statue of Liberty, our national monuments preserve our natural and cultural heritage.
So we decided to take a leap and help defend our national monuments! Over the course of the next few months, we will be visiting threatened national monuments throughout the West.
We want you to come along for the ride. We hope to meet many of the people who worked together to conserve our national heritage along the way. And we hope that you join us in defending our national monuments by making your voices heard here.
A Monumental Road Trip: Basin & Range National Monument!

"The vast, rugged landscape redefines our notions of distance and space and brings into sharp focus the will and resolve of the people who have lived here."
– Presidential Proclamation establishing the Basin and Range National Monument.
The Basin and Range National Monument, created by President Obama in 2015, protected 704,000 acres and is an ecological and geological powerhouse, offering unparalleled opportunities for solitude. The Monument includes two large valleys surrounded by eight separate mountain ranges, and is home to much wildlife (including many threatened or sensitive species) and unique and endangered plants found only in Nevada.
The monument is also pristine. During the two days we spent in the Monument we saw only two people. We were following a great driving route we discovered on the Friends of Basin and Range website.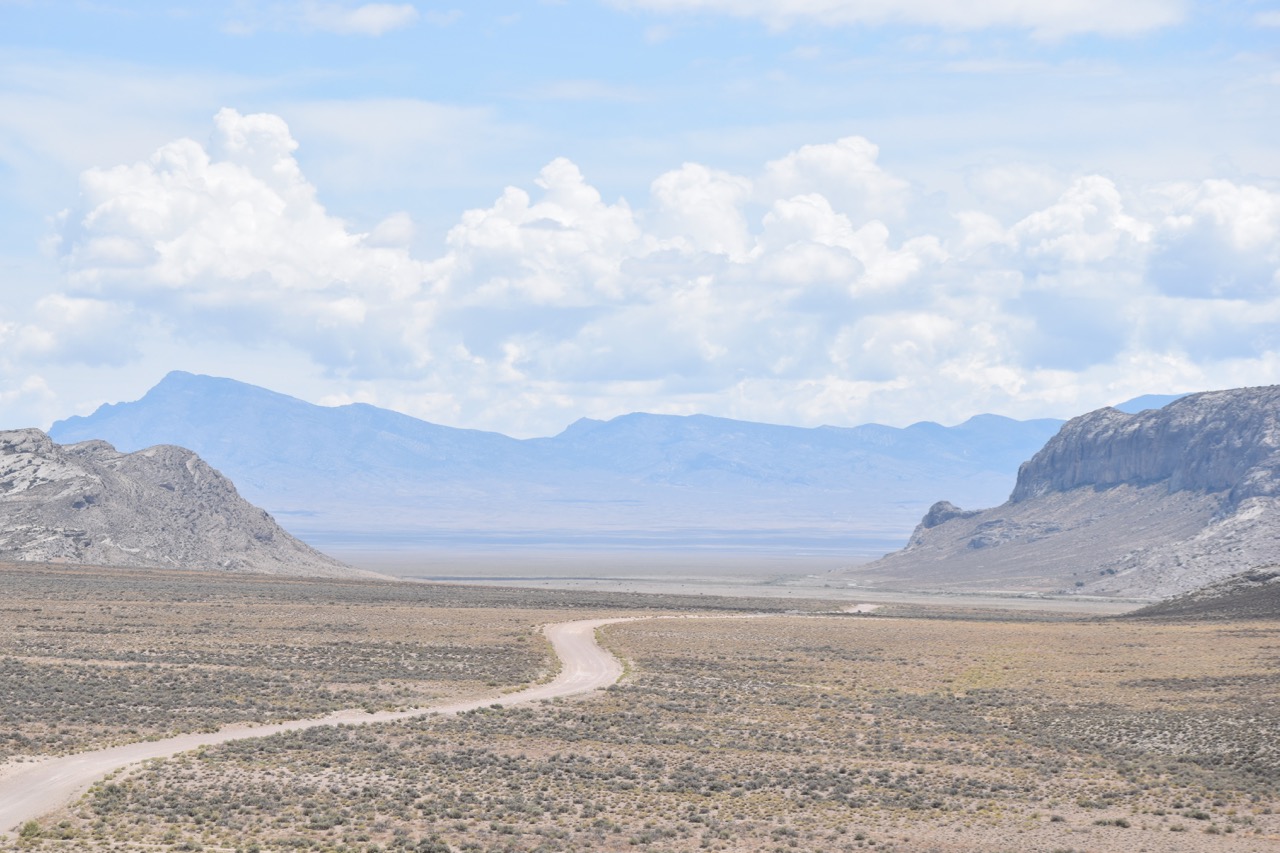 Murphy's Gap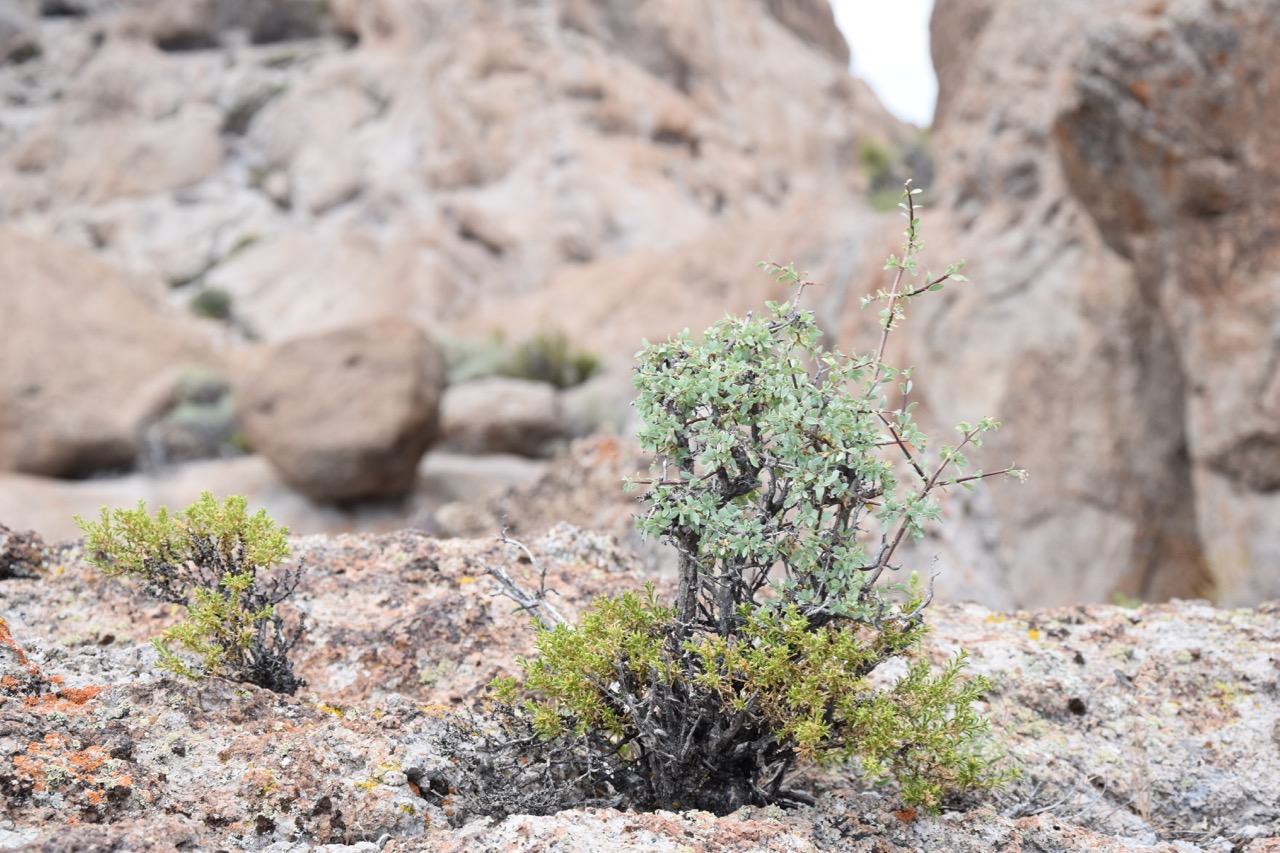 Any pocket of water is life.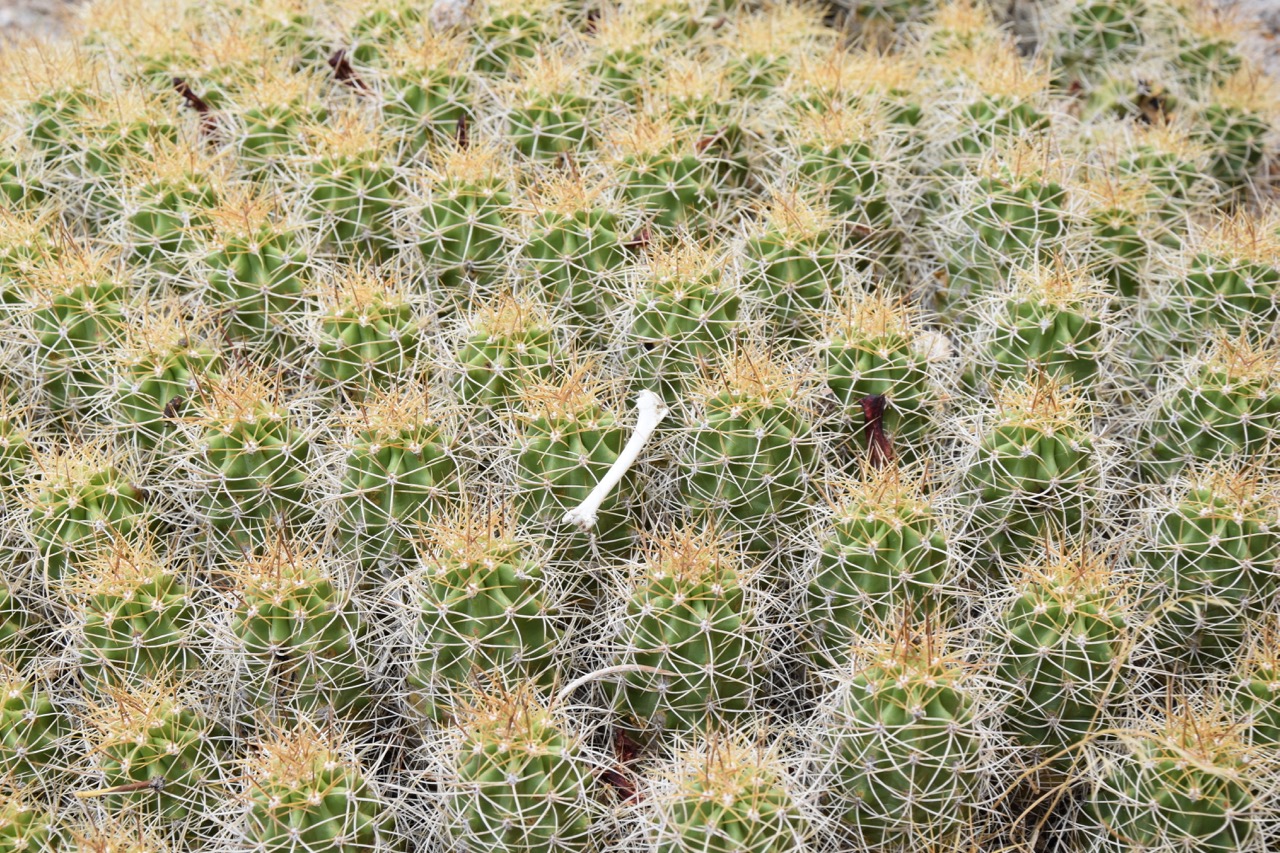 Not a plant.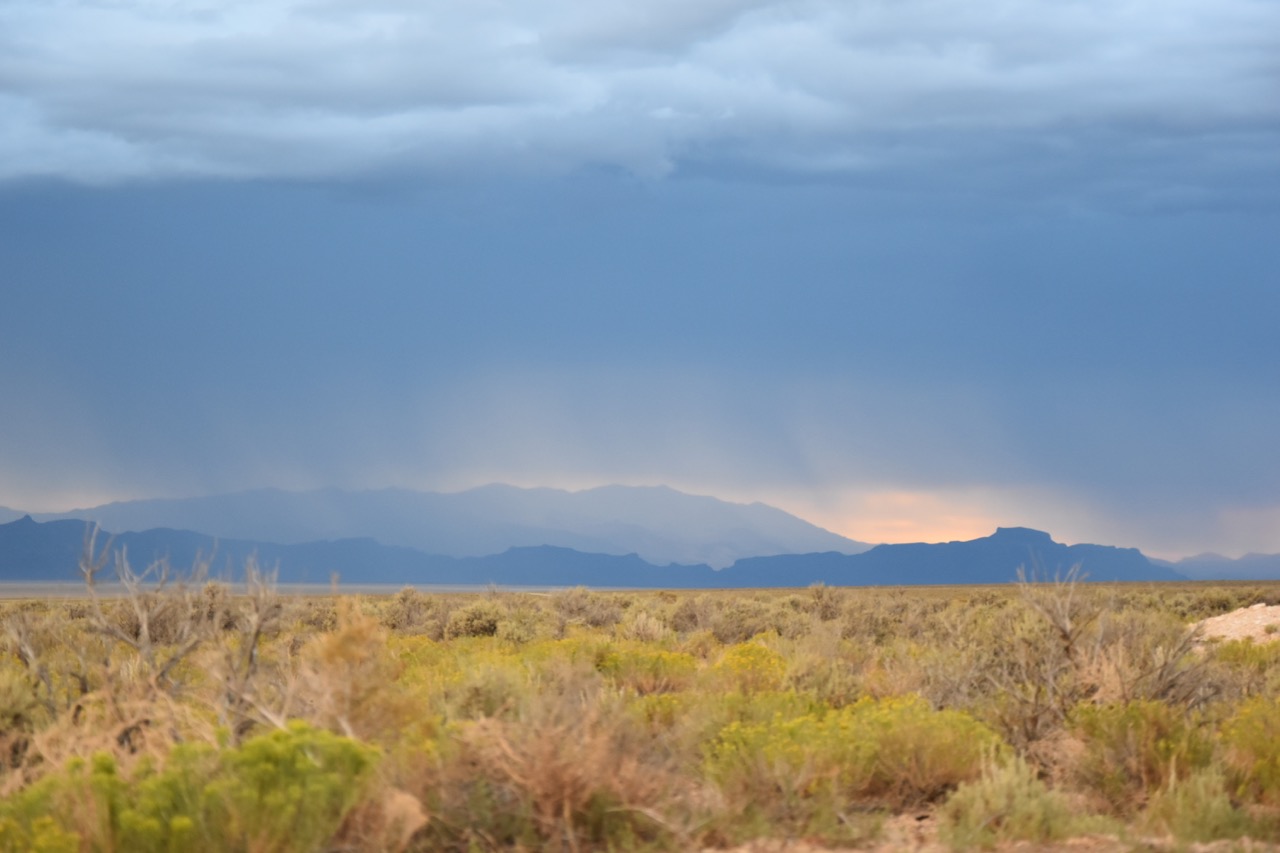 Afternoon storm.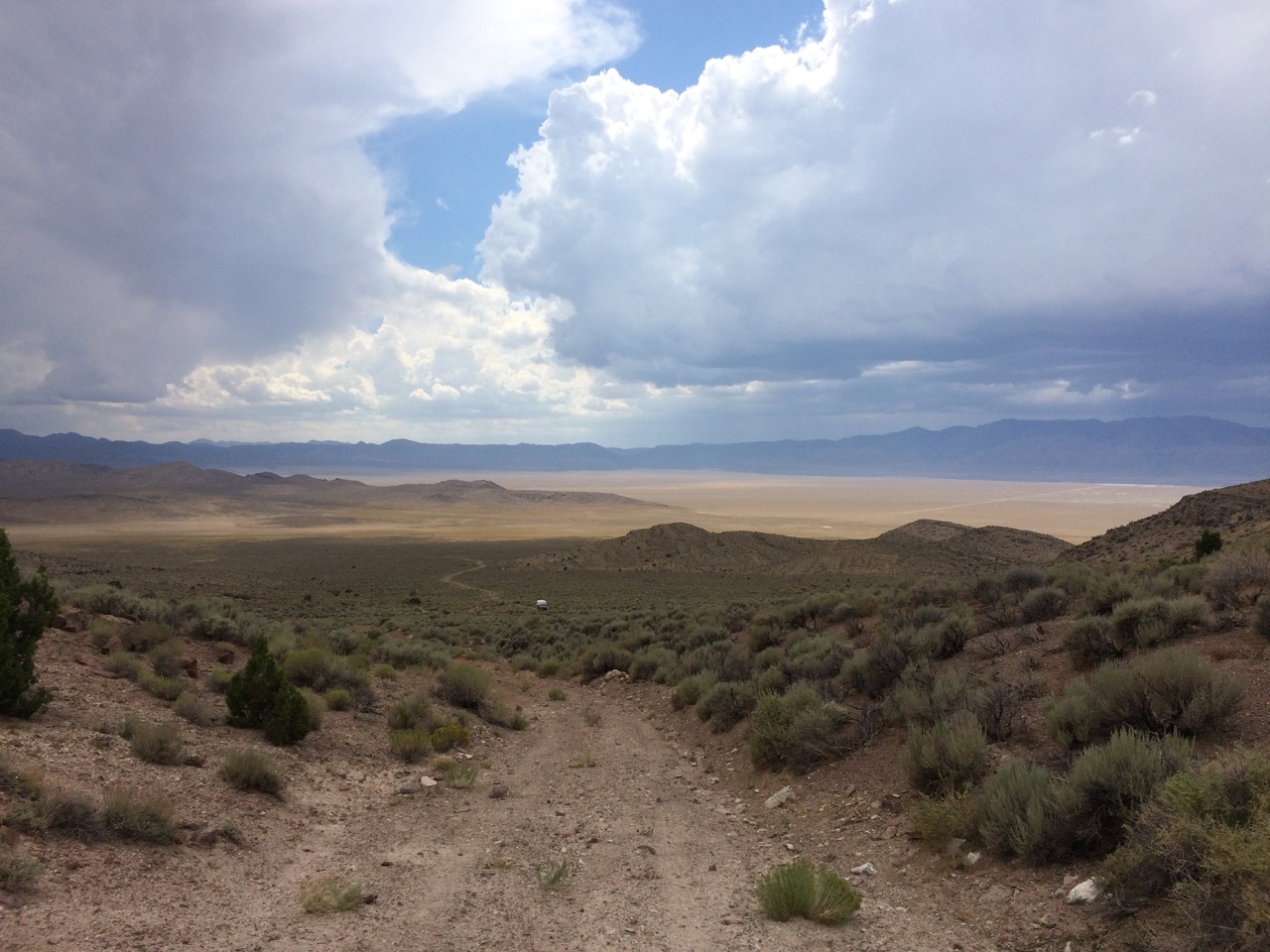 The road from camp.
The Monument has many unique and geologically significant features hidden throughout, including caves, arches, and shallow boulder fields and canyons.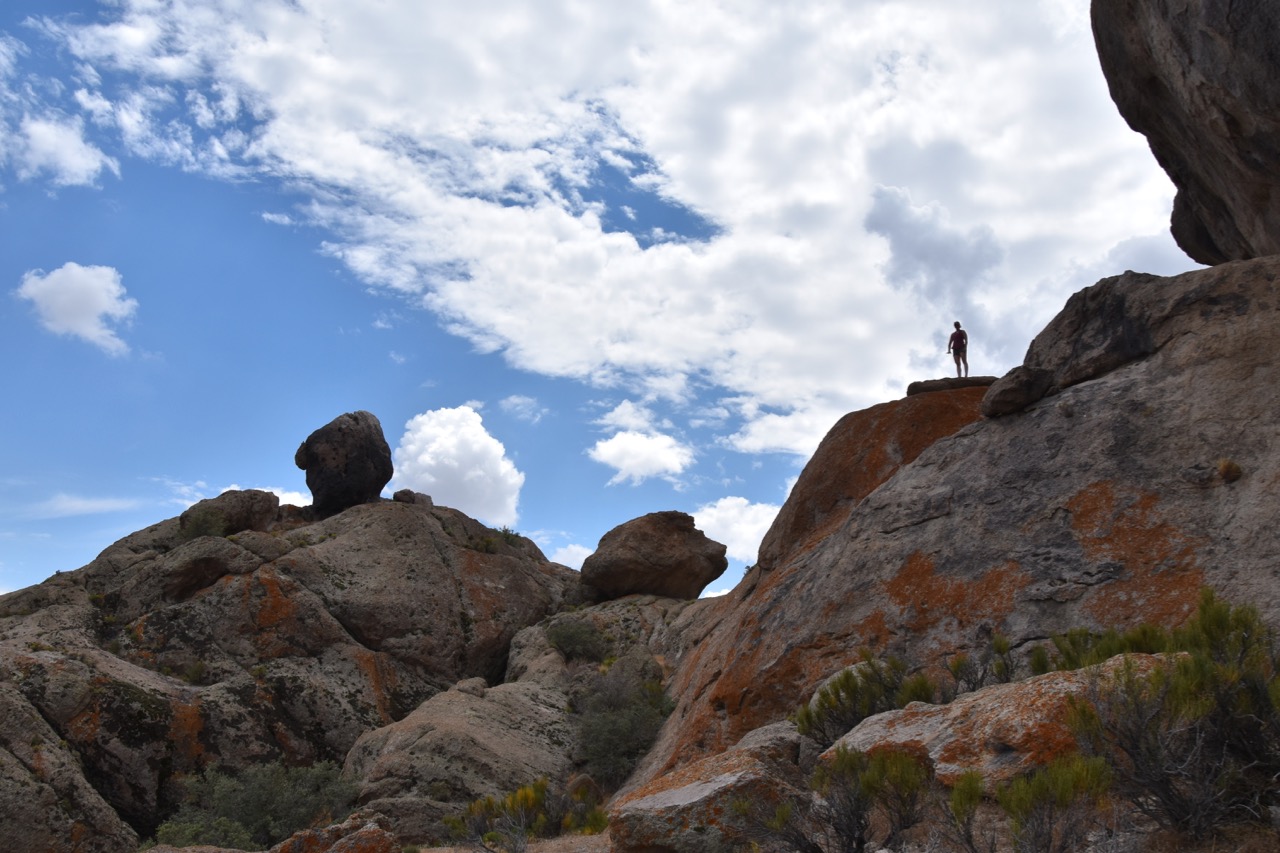 Boulder field.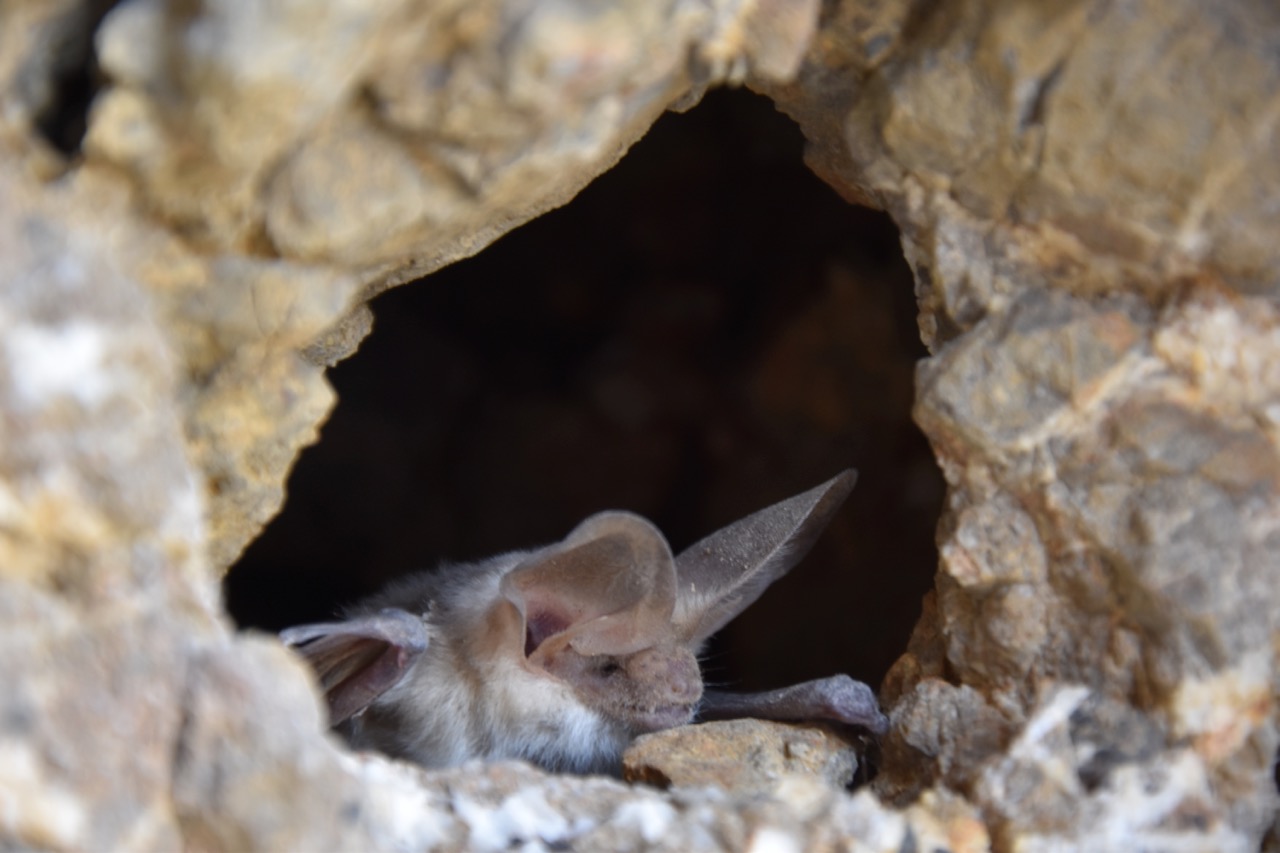 Deceased but intact bat.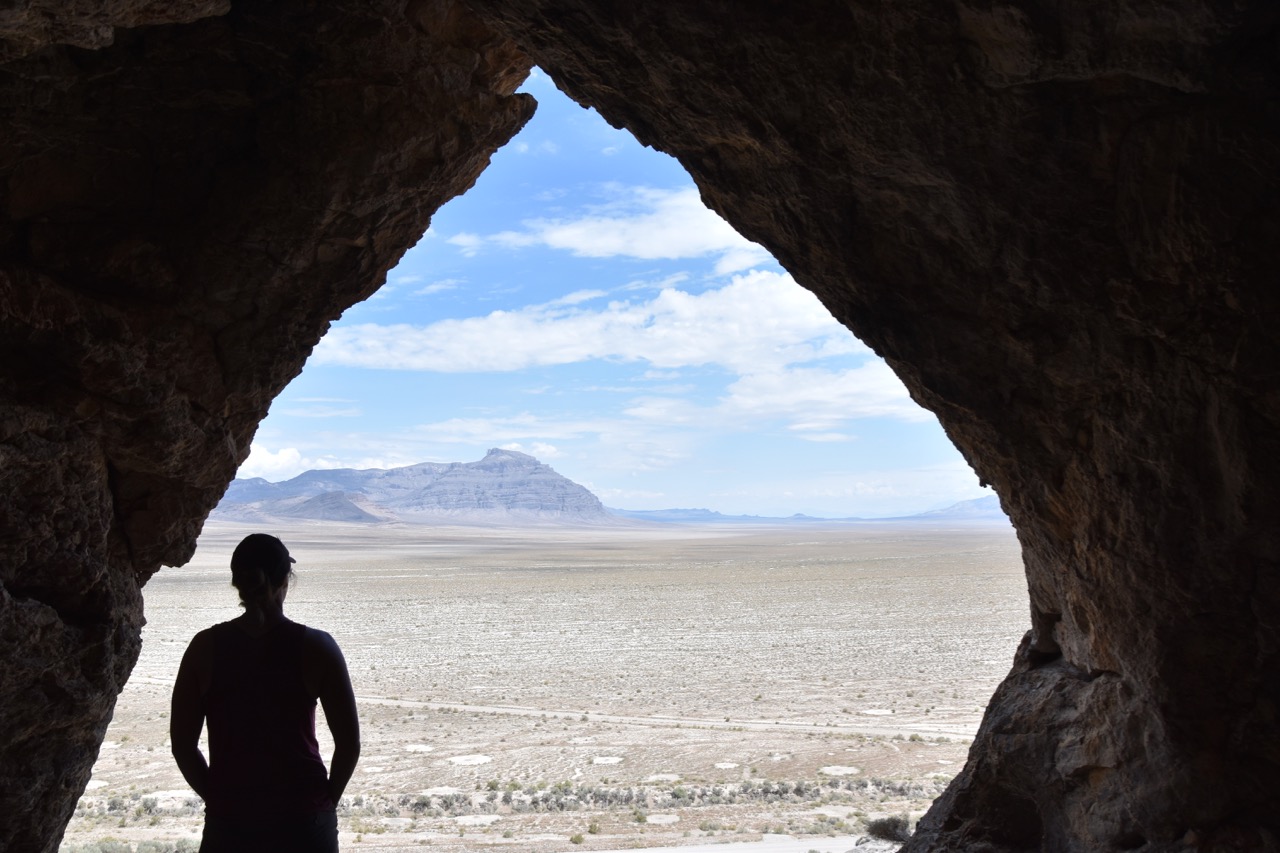 The author looking out of a cave.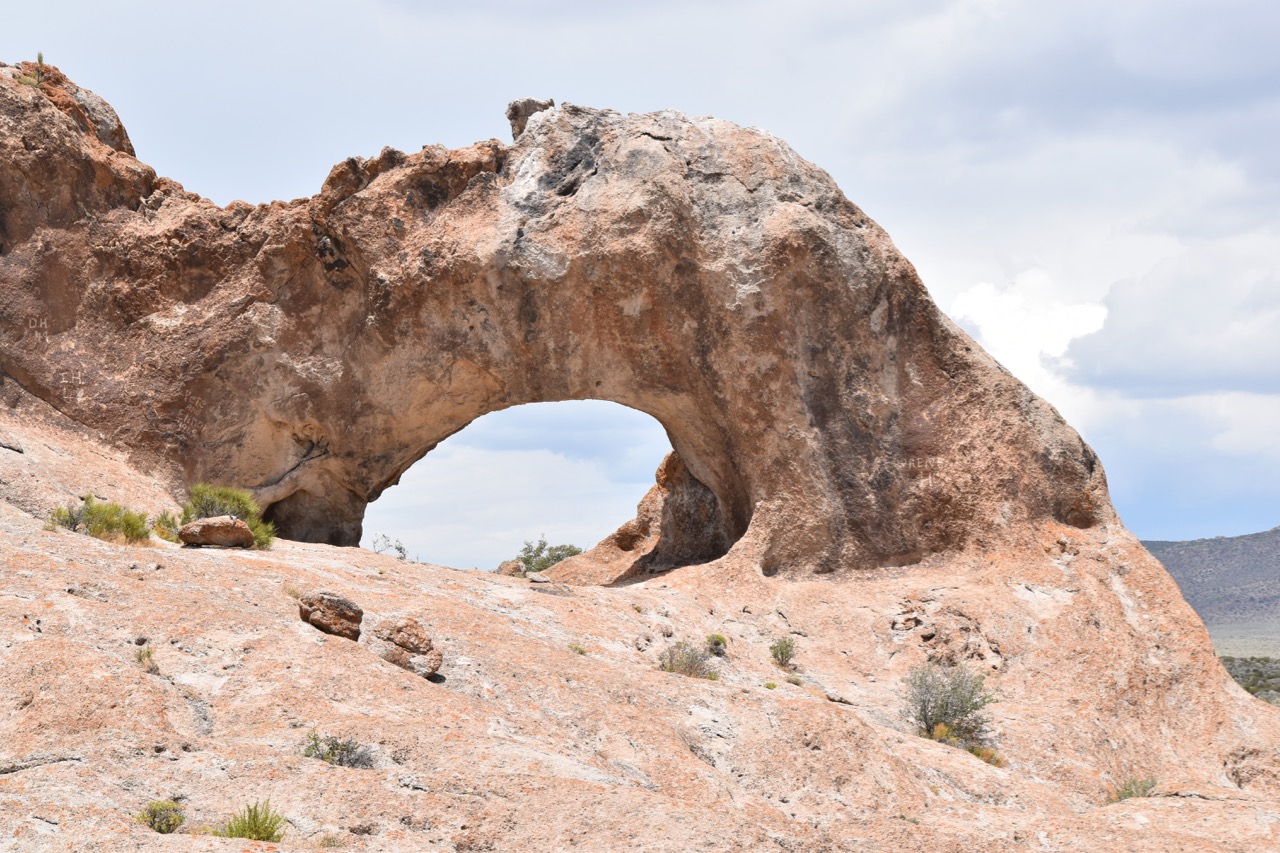 Rock Arch.
Basin and Range is also an art gallery displaying the work of both ancient and contemporary artists. It is home to priceless petroglyphs in different pockets of the Monument and more recently; the artist Michael Heizer has been working on an earthwork sculpture, City.  The BLM recently accepted a conservation easement for the private land where City is located.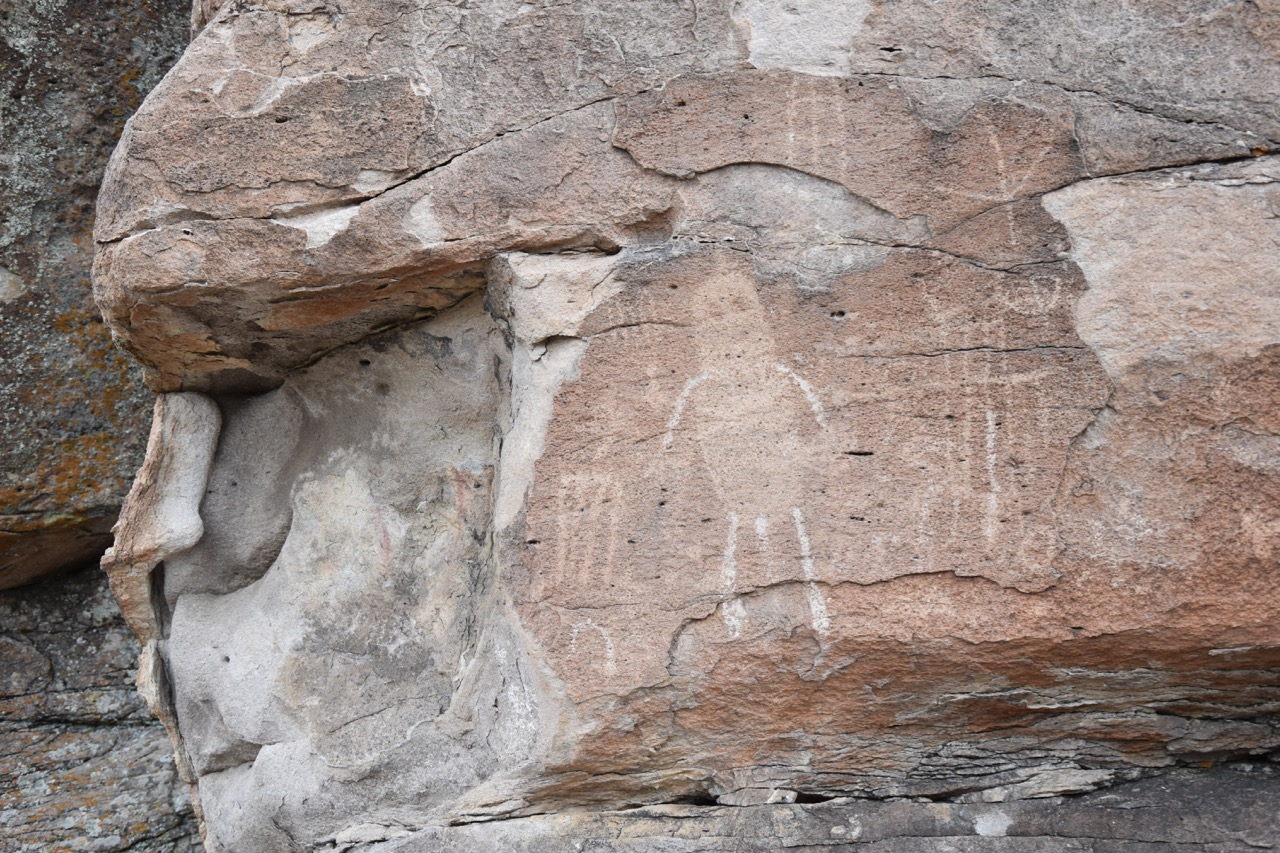 Men in the rocks.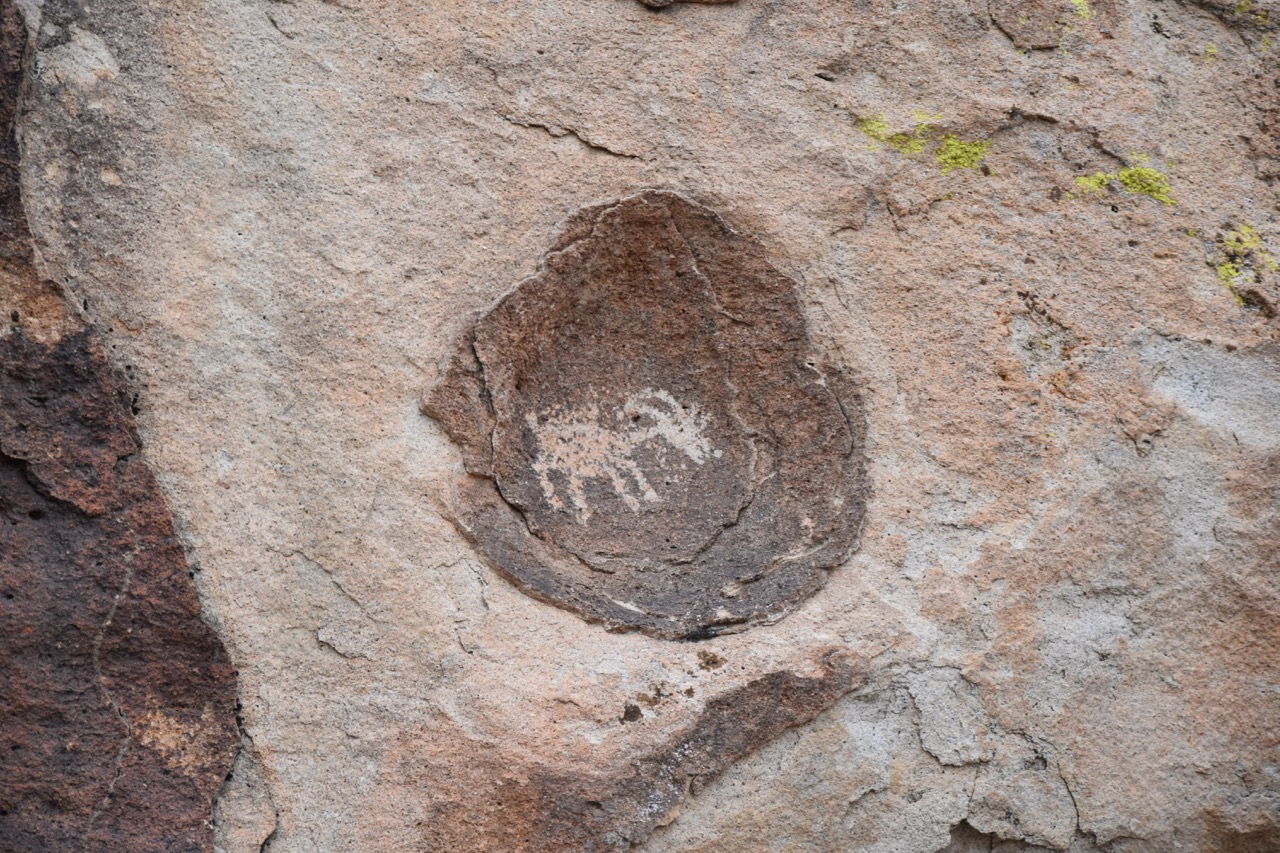 One of the hundreds or thousands of Mt. Irish Petroglyphs.
Basin & Range is a landscape for survivors. We hope it can withstand the current political glare and continue to be a place protected for art and life in the future.
As we travel onto our next national monument, I urge you to please help preserve this incredible wildlife haven for future generations to enjoy.  Visit here to take action!