Since President Theodore Roosevelt signed the Antiquities Act into law on June 8, 1906, 16 Presidents – 8 Republicans and 8 Democrats – have utilized this act to designate national monuments and share the stories of America with future generations. To celebrate the Antiquities Act's 112th anniversary this month, we asked you to share photos from your favorite places protected thanks to this important law. This June, we delivered your photos to thank members of Congress who have defended our nation's public lands, oceans, and cultural and historic treasures, and shared some of our favorite submissions on the Monuments For All social media accounts.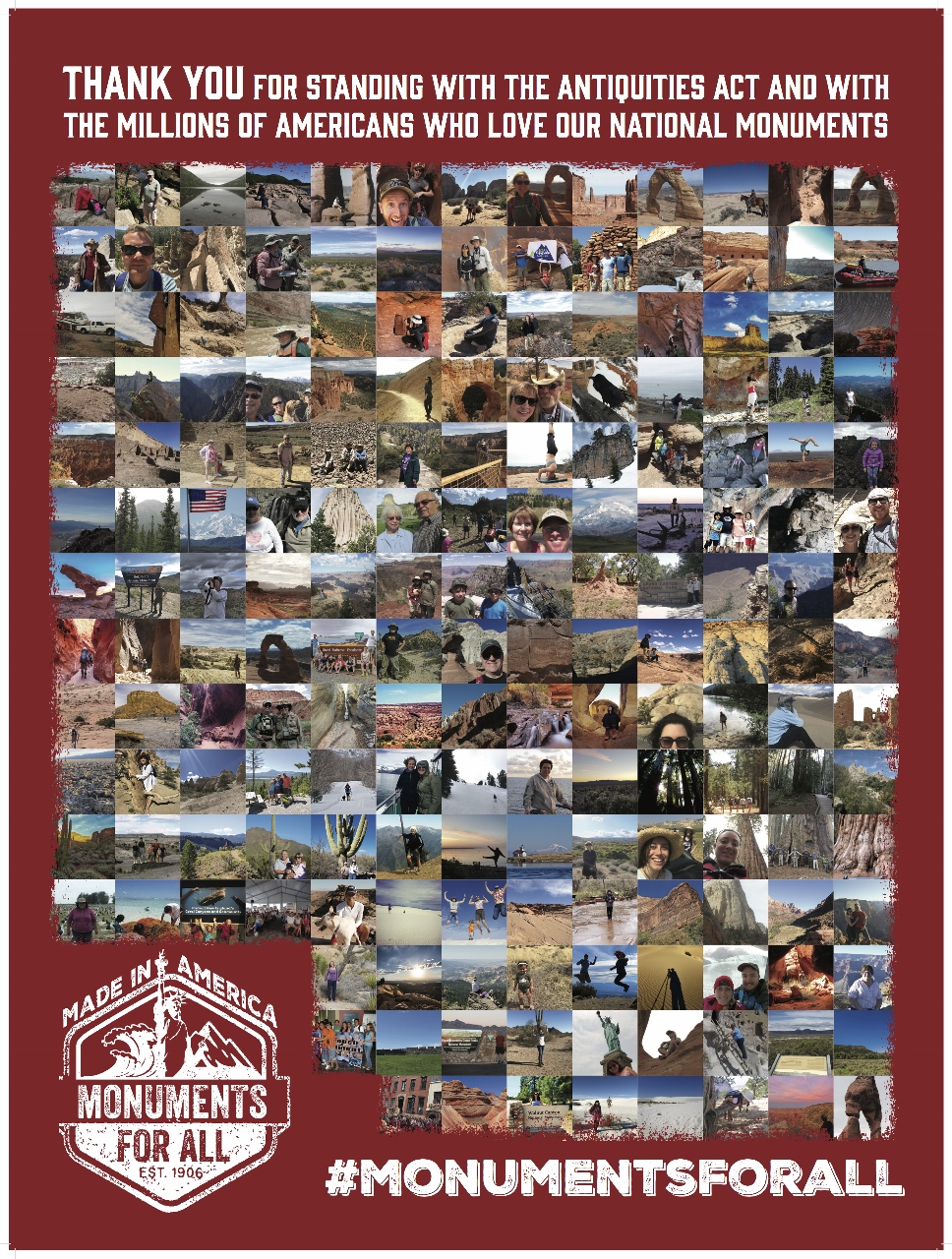 Please use your voice on social media to help celebrate!
Click here to like and share on Facebook.
Click here to retweet.
Click here to like and share on Instagram.
You can use the hashtag #MonumentsForAll to continue to share your stories and favorite moments from places protected thanks to the Antiquities Act.